Blog.
Five collaboration mindsets to get you inspired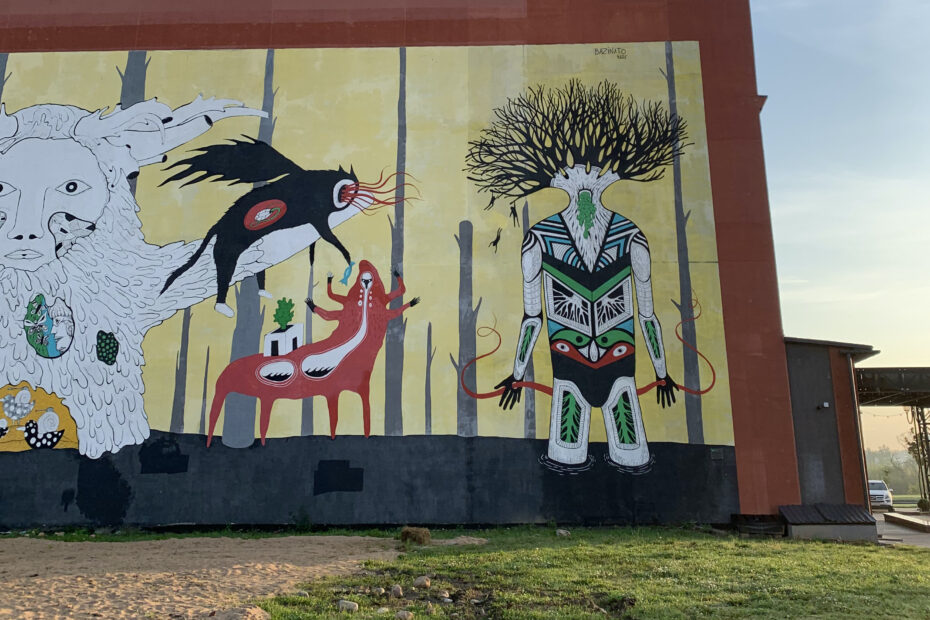 20 November 2019
ONE. The CO-SOLVING mindset


Inspired by Ozone x Haeckels
Co-solving comes from seeking out those with a shared outlook or values with whom you can create win-win-win solutions (good for you, good for them, good for others). London coffee Roastery, Ozone, produces hundreds of cups of coffee an hour leaving them with a whole lot of coffee grounds and paper cups going to waste. Enter Haeckels, the natural skin care and wild fragrance company based in Margate. Their Coffee and Seaweed Block scoops up those grounds and turns them into a dreamy natural exfoliant. What's more the blocks are packaged in recycled takeaway cups. It's a simple solution that's a win for all.
How might a collaboration create a win-win-win scenario?
TWO. The UNLIKELY ALLIES mindset


Inspired by Minecraft x Reporters Without Borders
Unlikely allies can help bring wild ideas to life – you know, those idealistic, 'what if…' , three drinks in, scrawled on a napkin, dreamer ones. This is the mindset that created The Uncensored Library – the unlikely coming together of one of the world's most successful video games, Minecraft, and press freedom NGO, Reporters Without Borders (RSF). Censorship of information in many countries means young people are growing up with a heavily manipulated mainstream media. However, access to computer games remains open. The Uncensored Library is a digital space within Minecraft, built by RSF, that offers a backdoor for articles censored in the country of their origin to be shared freely.
Who is your wildcard ally that could supercharge your ambition?
THREE. The AMPLIFICATION mindset


Inspired by Barbie x Clara Amfo x Milk Honey Bees
Collaboration is a place where passion, positivity and diversity can thrive. It's absolutely a space for joy, creativity and motivation. Earlier in the year the broadcaster Clara Amfo was immortalised with her own mini-me doll as she became a Barbie role model. In turn she's also working with Milk Honey Bees in London, a community project which encourages and supports young black girls. Collectively they created 'Limitless Potential', a campaign which went live on International Women's Day. As Milk Honey Bees founder, Ebinehita Iyere, put it "our work has always been about ensuring that Black girls feel seen and heard, and with Clara Amfo and Barbie, we were able to do that."
Who could help you snowball your message?
FOUR. The NEW WORLD BUILDING mindset


Inspired by Palace Artois
Collaboration doesn't always have to be worthy. Sometimes it's about finding the sweet spot where two different universes can co-exist. Palace and Stella Artois don't make for obvious partners but Palace Artois really works. The sold out limited edition range of clothing and accessories is instantly iconic. But the real magic is in what sits behind the logo. Each brand stands for something clear and distinct. And together we're invited into a new world where the local boozer meets streetwear. A collaboration needs to be more than an 'x' between two logos.
What is it you're bringing to the party, apart from a snazzy logo?
FIVE. The OPENSOURCE mindset


Inspired by Tony's Chocolonely x the chocolate industry
Opensource can be a friendly invitation, a positive call to action or a confrontational challenge to others to keep up and do better. Tony's Chocolonely released 'Tony's Chain', an opensource 5-point blueprint to producing slavery free chocolate, that is completely and transparently available to competitors. They actively encourage other chocolate making companies to adopt their supply chain principles. To date they have three brands on board, most recently including the discount retailer, Aldi. They've upped the ante by trolling the competition in their latest Sweet Solutions campaign, recreating four famous chocolate bars, just made with their slavery-free principles.
How can you encourage, inspire or challenge others to do better?